Victims and Refugees Need your Help
We are all shocked by the ongoing dramatic situation in Ukraine and are eager to meet the needs of victims and refugees.

It is natural for Lions to want to take action and to offer help in these stressful times. Our community of Lions is displaying an extraordinary solidarity during this crisis.
There are many ways to help, for Districts, Clubs, and individual Lions.
The purpose of this page is to efficiently help and coordinate our efforts.

As Lions, our support for refugees in Ukraine will be most effective when it is coordinated. LCIF was designed to provide this type of assistance. Our experience with disasters, together with our global Lions community, makes us the perfect channel for our efforts and support. We know that 100% of donations received by LCIF are directed toward projects, and that LCIF's programs team evaluates projects for their impact and efficiency as part of their process for stewarding donations.
Lions International, the world's largest humanitarian service organization, is working to provide assistance to the millions of men, women and children that have fled their homes due to this ongoing conflict.

As of August, 2023, 81 LCIF grants, in 20 countries, totaling US$ 5,363,000 and 19 partnership projects totaling US$ 1'229'676 has already been awarded to Lions serving in neighbouring countries and in Western Europe to help support Ukrainian refugees, not including all direct help from clubs and districts.
See the latest full List of Grants

End of February, US$ 8'716'620, of which US$ 4'912'150 from CA4, had been raised. Latest numbers soon to be available here.

Victims and Refugees Need your Help
Make a donation to LCIF specifically reserved for disaster relief. If you wish to be more specific, to support the victimes of the war in Ukraine, or even if you want to support a particular project, please send a copy of your donation, or the donation receipt, by e-mail to the LCIF Donors Assistance with your instructions.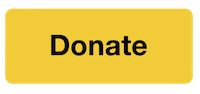 Latest reports as of June 2023
European Task Force to Help Ukraine
A joint GAT and C100 Task Force has been established to coordinate all Lions help and communication.
Find out more...
June 10, 2023: The European LCIF Day was in favour of the victims of the war in Ukraine and of the earthquake in Turkey and in Syria
We were happy to see a massive participation of clubs all over Europe to this LCIF day. It was more important than ever.
Reports and stroiries will soon be availbale on this site, to inspire the next 2024 edition.
Find out more...
Some of LCIF's ongoing projects
and grants already awarded
LCIF is supporting European countries where Lions are hosting families who have fled the war in Ukraine.
War is a tragically unique crisis. It can last a long time, with many variables and sudden shifts in priorities. LCIF's programs were developed in collaboration with local Lions and are designed to anticipate an extended conflict with changing needs. LCIF staff expects to monitor and evaluate these projects for several months and years into the future. Your donations to LCIF will allow staff and Lions working together to plan for the resources available, and will signal to our community of Lions around the world that the Lions of Europe believe in this work.
.
Lions Clubs International Foundation updates
LCIF is awarding grants to Lions supporting Ukrainian refugees who have crossed their borders. Lions in Ukraine have also received LCIF grants to address the critical needs of people who remain in the country. Grant funding will enable Lions to purchase and distribute immediate relief items, such as food, clothing, hygiene supplies, sleeping bags and medicine.
All donations – 100% – benefit grants and programs and qualify for limited-edition Campaign 100 recognition and Melvin Jones Fellowship (MJF) or Progressive MJF.
Grants awarded – See a full List of Grants awarded to date. Come back to this page as this list is growing almost daily and is regularily updated.
Applying for grants – Lions districts in Europe who are directly serving refugees may qualify for grant assistance. Please contact LCIF at EUROPEGlobalGrants@lionsclubs.org
for more information.
Refugees and Displaced Persons Funds – LCIF is actively collecting donations to its Refugees and Displaced Persons fund, which will help ensure that Lions are there to help them find the safety and security they desperately need.
How to Provide Help or Ask for Help
Lions contact LCIF regularly to ask how they can support refugee efforts. Lions also ask about potential grant support for refugee relief. Staff is working with leadership in each country to develop project plans for LCIF to support Lion-led distribution of immediate needs. Care packages include food, water, hygiene items, and clothing. The target amount for these initial emergency grants is US$15,000 and can be awarded in a few days. LCIF will continue to work with Lions in the adjacent and surrounding countries to evaluate needs, and the potential for Lions to help.

If your district is currently raising funds and you have a project to submit or are looking for a project to support, an understanding can be aggreed with LCIF, for projects of more than 100'000 USD. Find out more here about National Project Approvals.

If you need help, if you want to help, or if you are asked how to help, use our Contact Form to be in touch with us.

Our most efficient help is coordinated help.
More information from MDs
This section is available for MDs to post links to their webpages or Facebook pages on Ukraine
And Google "Lions Clubs help Ukraine":
You'll be impressed!
The success is in your hands
Report your stories and your projects allowing us to have a global comprehensive picture of what Lions International is doing for Ukraine.
(You can use the Contact Form at the bottom of the lcifday home page)

Trust your Foundation to coordinate.
LCIF, with more than 65 years of experience and through grants for a total of more than 1 Billion USD, has the expertise to make sure our efforts are selected and achieved with due diligence, from the assessment of the needs, to the monitoring of our help and the evaluation of the results.
As with all NGOs, coordination is the key to successful help.